It's certainly fitting that our last session of 2013 includes two veteran Woodshed bands and Columbia favorites, The Prairie Willows and Mountain Express Acoustic. Embodying a fun spirit, the Prairie Willows' pristine harmonies take front and center while their command of a variety of instruments, from strings to kazoos to cowboy boots, will both soothe and shake your soul. Then, the Bluegrass-tinged Americana and Roots sound of Mountain Express Acoustic takes the stage – years of experience shine through as they pick, pound, and jam their way through both originals and festival favorites likely to have you up on your feet before you know it!
---
The Prairie Willows
"3 part harmony with whiskey on the side"

~*Folk Tunes and Minor Keys, Fiddle, Banjos, Songs in G, Ukulele, Wash Board, Tub, Guitars, Kazoos, Stompin Boots.*~
Kristen Harris
Kelley Mclachlan
Perrin Skinner
"The Prairie Willows have established themselves over the past year with a strong live performance featuring tasteful covers, tuneful harmonies, and a variety of instruments that range from a kazoo, to a tub, to the boots on their feet. This summer the band recorded a couple of songs at The Jam Room with Fat Rat da Czar in a quick three-hour window — songs they released via a special disc at the Stereofly Workers Comp Labor Day Festival show. While those songs are adequate, nothing does their stage show justice like their Woodshed live recording. Live they have the ability to control the crowd's emotions with dark-weighty covers like Sharon Van Etten's "For You" and then quickly reheat things with originals like "Whiskey" and a host of barn burning covers that they've made all their own." – David Stringer
https://www.facebook.com/pages/The-Prairie-Willows/130310337151531
http://theprairiewillows.bandcamp.com/album/the-prairie-willows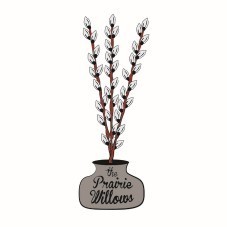 ---
Mountain Express Acoustic
Mountain Express Acoustic is a Southern Roots-Based Americana Band hailing from Columbia, SC. These guys are determined to play music that is going to make their listening audience walk away feeling good about the music they just experienced.
The concept of this band goes back to the idea that music is pure in itself. There doesn't have to be a lot of bells and whistles to determine good music. Good singing and playing speaks volumes and that is where Mountain Express Acoustic decided to start when this project began.
The starting point began because of their Southern Influences: Bluegrass; Blues; Country; Rock-n-Roll. All of these started in the Southern United States. Growing up with these genres all around you allows you to experience another aspect of theses styles than any other part of the world. You are able to grasp the concept of a hot, sunny summer day in South Carlina as an "experience" not just a concept. Those experiences are able to happen again and again when you live here and those influences get in your bones and grab hold of your soul. This band wanted to show what they have learned from their collective experiences and portray those in musical form for others to enjoy. This is their truth.
If you are interested in listening and experiencing good music without a lot of fluff that is based in realness and truth, this may be something you want to check out.
Dave Amos – Guitar, vocals
Deke Van Wagner – Guitar, vocals
Jackson Wools – Percussion
Gary Bishop – Bass
http://www.reverbnation.com/mountainexpress
http://www.mountainexpressacoustic.com/fr_home.cfm
https://www.facebook.com/MountainExpressAcoustic