The Woodshed Cabling Infrastructure Project is finally finished!  It's been a while in coming but it is done.  By distributing microphone, instrument, monitor and headphone connectors through out the Woodshed, we achieve a flexibility of connectivity that we have never had before.  The old Snake Pit of cables running all across the floor and through the rafters will be a thing of the past.  Setup times will be reduced as well providing for more time playing music that juggling technical things.
Below are some pictures if the project in various phases.  Some of the shots are of the insides of the connector panels that you would normally never see.  Us Techno Geeks thrive on this stuff 🙂
This is the Main Panel which is comprised of three 2U 19″ rack panels.  The XLR jacks on the top panel have yet to be installed.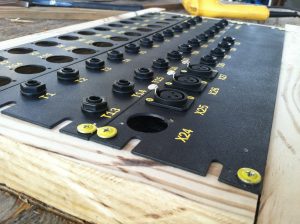 This is the back side of the Main Panel showing the wiring of the TRS jacks in the middle panel.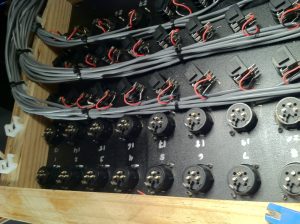 This is a close up of the TRS jack wiring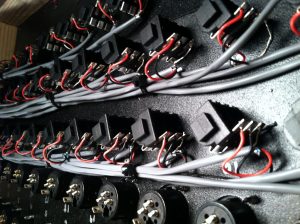 This is one of the face plates of a sub panel.  Masking tape was used to do the layout of the hole patterns for drilling.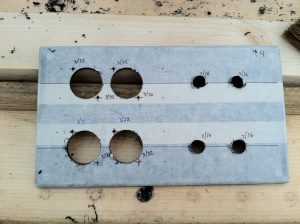 These are the sub panels in the process of being drilled out.  One is already loaded with XLR and TRS jacks already.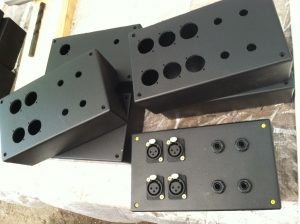 This is the finished Panel 11 with the vinyl lettering.  There are 10 others throughout the Woodshed.