Set List:
1 Overtime (Lawther)
2 Love the Way You Love Me (J. Beckham) (*Can you turn down Barton vocal…low to none)
3 Keep Movin (Lawther)
4 Blue Moon (J. Beckham)
5 Rat Race (J.Beckham)
6 Freedom (J. Beckham)
7 Cmaj Blues (Lawther)
8 Don't You (J. Beckham)
9 Good Man (B. Beckham)
10 Deep Water (J. Beckham)
11 Ruby Rose (Lawther)
12 A Little More Love (B. Beckham)
13 Loving You (J. Beckham)
14 Stars (Lawther)
---
Original Show Bill

Thursday, December 4th will be an exciting evening for the Woodshed Archive and our listeners as we bring the music inside The Warehouse and kick things up a notch by going electric!
The four-piece band JACKAROE, while noticeably and adeptly influenced by the Grateful Dead, also combines elements of rock, folk, blues, reggae, and bluegrass, to give it an original and unique sound all its own. Each member brings with them years of experience and expertise in mastering their respective instruments but what explains their ability to blend their talents so well are the close bonds they've developed over the many years of jamming together at parties and events while playing in a variety of bands, both together and apart.
Tune in @ http://woodshedarchive.org/live for our first live electric broadcast from the Warehouse!
JACKAROE is:
Julia Beckham – lead vocals, rhythm guitar
Chris Lawther – lead guitar, vocals
Barton Beckham – keyboards, melodica, bass, vocals
Scott Hilton – drums
If you find yourself at any of the numerous local festivals and music venues around the midlands, you are sure to hear JACKAROE. They have performed at many community events, including the Tasty Tomato Festival, SC Oyster Roast, Columbia Mardi Gras, The Crawfish Festival, Group Therapy's Chilli Cook-off, CMC Rhythm on the River Concert Series, River Rocks, Awendaw Green, Riverbanks Zoo Botanical Garden's concert series, and of course, JerryFest, Columbia's annual tribute festival to Jerry Garcia and The Grateful Dead.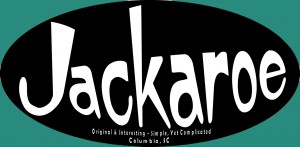 We hope you will join us Thursday night (12/4/14) for this special broadcast, gone electric!
ALSO NOTEWORTHY: Julia and Barton Beckham of JACKAROE have worked tirelessly to create and foster LISTEN LOCAL, a consortium of local musicians, fans, and other supporters of local music whose goal is to create an identity and raise awareness for the talents of our local music community. Whether booking bands for an event, selling CDs, stickers, and t-shirts, running sound, or passing out CDs on the Mardi Gras and St. Patty's Day parade routes, LISTEN LOCAL is a steadfast advocate for local musicians and their bands' projects. The Woodshed Archive and LISTEN LOCAL often work alongside and support each other at various music festivals and community happenings in the area. Please check out LISTEN LOCAL's Facebook page and website for more information.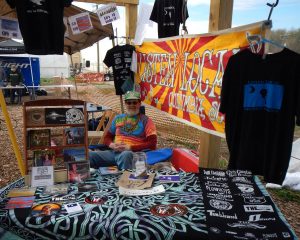 JACKAROE:
https://www.facebook.com/pages/Jackaroe/117638774939063
http://www.reverbnation.com/jackaroesc