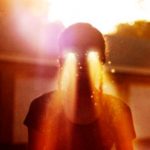 "The Pentodes" as in a thermionic valve containing five elements or the vacuum tube or the audio power tubes used in most old guitar amps.
This is a group formed out of the woodshed archive project. They have met once for a quick acoustic rehearsal, so for their second get together they are going to come in and do a two hour session with low wattage tube amps. Thanks guys for sharing the early day (second day) with the woodshed patrons.
Facebook Link: https://www.facebook.com/Pentodes
P.S. We will not be telling you who is in the band so tune in a take a guess!
---
Set List
The Pentodes
@ The Woodshed 10/31/2012
Mike Fore: Vox, Guitar, Harp
Jason Switzer: Vox Lead Guitar
Jackson Wools: Percussions
Chris Paget: Bass
{Original songs '*'}
*Worn Out Tube Boogie…(The Pentodes Original)
Folsum Prison (Johnny Cash)
Don't Go to Strangers (JJ Cale)
Blues Song…..aka-"I Wish You Would"….(Billy Boy Arnold)
*Don't Mind the Mule (Mike Fore Original)
Dylan Tune…"Outlaw Blues"….(Dylan)
*Crabman Caravan (Mike Fore/Original)
Don't Go Looking for Trouble….(Steve Goodman)
*Computer Captive (Mike Fore/ original)
Wayfaring Stranger (Willie Nelson)
*I Can't Stand (No Standing in Line)….(Mike Fore…original)
Magnolia (JJ Cale)
In My Life (Beatles)
Lucille (Chuck Berry)
*Your Love is Frightening (Mike Fore…original)
Jam (The Pentodes Original)
*Beauty is Your Beast (Mike Fore…original)
I've Been to GA on a Fast Train (Billy Joe Shafer)
Baby You Can Drive My Car (Beatles)
Dance Around in Your Bones (?????)