Original Show Bill

Saturday's special Woodshed Archive broadcast begins at 6:00pm with Columbia native Hobart Trotter – a singer/songwriter/guitarist with a passion for music and its ability to connect us all.
Hobart's love of music traces back to his early childhood, with memories of his mother playing Rachmaninoff on their spinet piano and of singing and harmonizing with his parents and siblings to old gospel tunes during long trips in the family car. Mastering piano and guitar would land him in a few high school bands, his first band with renowned jazz guitarist Joe Taylor who is now Hobart's producer and occasional bandmate.
After putting music on the back burner for a large chunk of his life (college, marriage, children), more recently he has rekindled his love of playing guitar with other musicians as well as of writing, singing, and performing on his own. His tunes can be classified as Americana, a blend of folk, country, and bluegrass, sung with soothing vocals to heartfelt lyrics.
You can find Hobart at various venues around Columbia such as Tombo Grille and Delaney's with his band Barefoot n' Reckless or playing solo/duo at Gervais & Vine as well as private events with vocalist Jennifer Griffitt, who will join Hobart Saturday night at the Woodshed.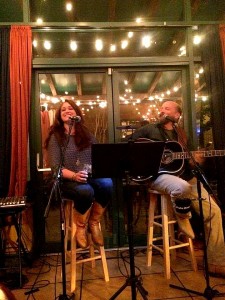 Learn about the "other side" to Hobart, his occupation as a State lobbyist, and how he uses music to act as a bridge to connect many of his colleagues in government throughout these trying times, in this article in Charleston's Post and Courier:
http://www.postandcourier.com/article/20140808/PC12/140809522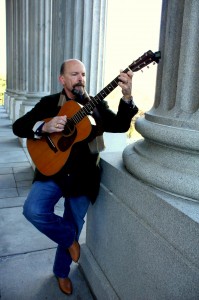 https://www.facebook.com/HobartTrotterMusic
Purchase Hobart Trotter CD:
http://www.hobarttrotter.com/apps/webstore/products/show/4954903
Barefoot n' Reckless (w/Dave Holder, Jim Graddick, & Gary Hydrick)
http://barefootnreckless.com/
https://www.facebook.com/pages/Barefoot-n-Reckless/400557080058534