Original Show Bill

Having enjoyed the music of Pharaohs in Space at many Woodshed Archive and Listen Local affiliated events, such as the Hopkins Hootenanny, Rosewood Crawfish Festival, River Rat Brewery, & South Carolina Oyster Festival, we at the Woodshed Archive are looking forward to this week's broadcast featuring the trio and their upbeat original groove-along tunes.
We hope you can join us online Thursday 11-20-14 at 8pm for this entertaining evening at the Woodshed!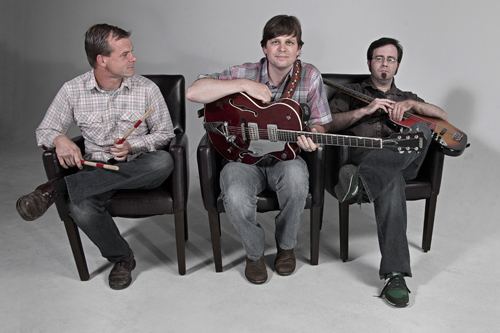 Bio
Pharaohs in Space is a three-piece rock band from Columbia, South Carolina. Known around town for their energetic live shows, they have become a band to watch. They are not reluctant to jump genres as the band invokes influences ranging from early rock-n-roll, country, and straight up blues to meandering reggae jams and folk Americana. Front man Zach White (guitar) formed the band in 2012 with Ryan Morton (bass) and Jorg Hohmann (drums). The Pharaohs recorded their first album at the Jam Room Recording Studio in the summer of 2013, independently releasing the full length Cackalakistan in September of the same year. They are currently working on the next full length release.
New full length album CACKALAKISTAN available on itunes. http://goo.gl/B9rcZh
http://www.pharaohsinspace.com/
https://www.facebook.com/PharaohsInSpace