Jackaroe [jar2012-11-15]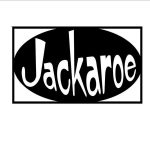 JACKAROE – Original, and Interesting, Simple, Yet Complicated – American Roots Rock – a taste of the best of American Music: from jazz-funk-rock to country-blues-grass. Born in 2009, JACKAROE has spent the last three years weaving together both shared and individual influences in developing each members songs, but also in co-writing new music as JACKAROE.
Each of JACKAROE's four members bring 20+ years of experience and their own individual, well-seasoned style to the music and sound that is JACKAROE. Each member's style compliments and blends together perfectly, as JACKAROE weaves in and out of a melody and jam with a rare connectedness and intuitive musical communication that draws an audience in.
JACKAROE is truly homegrown music –Original & Interesting, Simple, yet Complicated.
Band Members
Chris Lawther – Lead Guitar/Vocals,
Julia Beckham – Rhythm Guitar/Vocals,
Barton Beckham – Bass/Vocals
Scott Hilton – Drums
Face Book Link:  https://www.facebook.com/pages/Jackaroe/
---
Links
---
Jerry's Photo Gallery
Direct Link to Jerry's Photo Gallery
Session Gallery: http://jerrya.smugmug.com/Woodshed/JAR2012-11-15/26549837_fCwwpf
---